PERIFERIA KVT3
design Kari Virtanen
2001
The Periferia KVT3 chair combines a simple, rectangular frame with beautiful, outward-opening armrests. The solid wood chair is available in birch, ash or oak, with an upholstered seat. It can also be made in a higher version for people with reduced mobility.
Designed by Kari Virtanen, the Periferia chairs were developed for projects that needed a durable and stable chair with armrests. The chairs are thus well suited for all types of public environments, ranging from sacral spaces to conference rooms and restaurants. They go well together with the wooden tables of the Periferia collection, and their timeless appearance fits in with classic as well as more contemporary décor.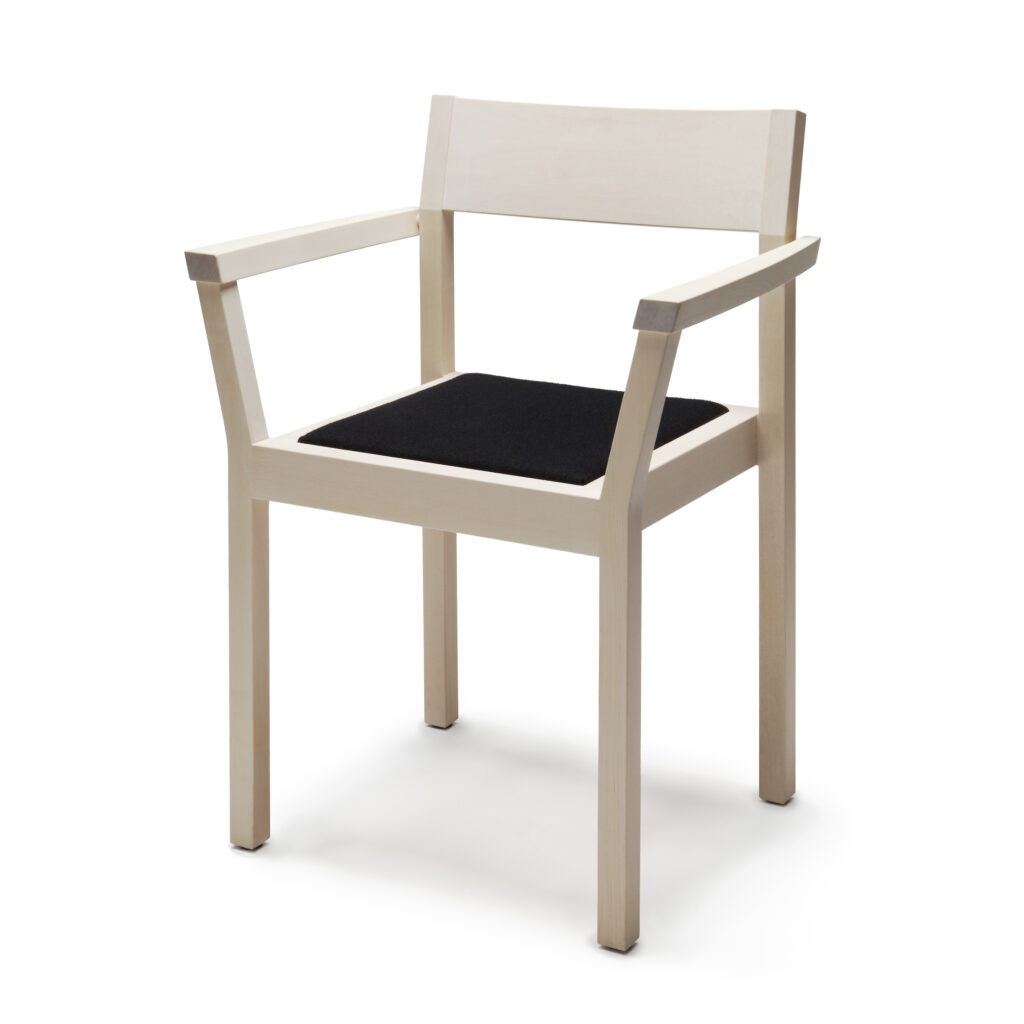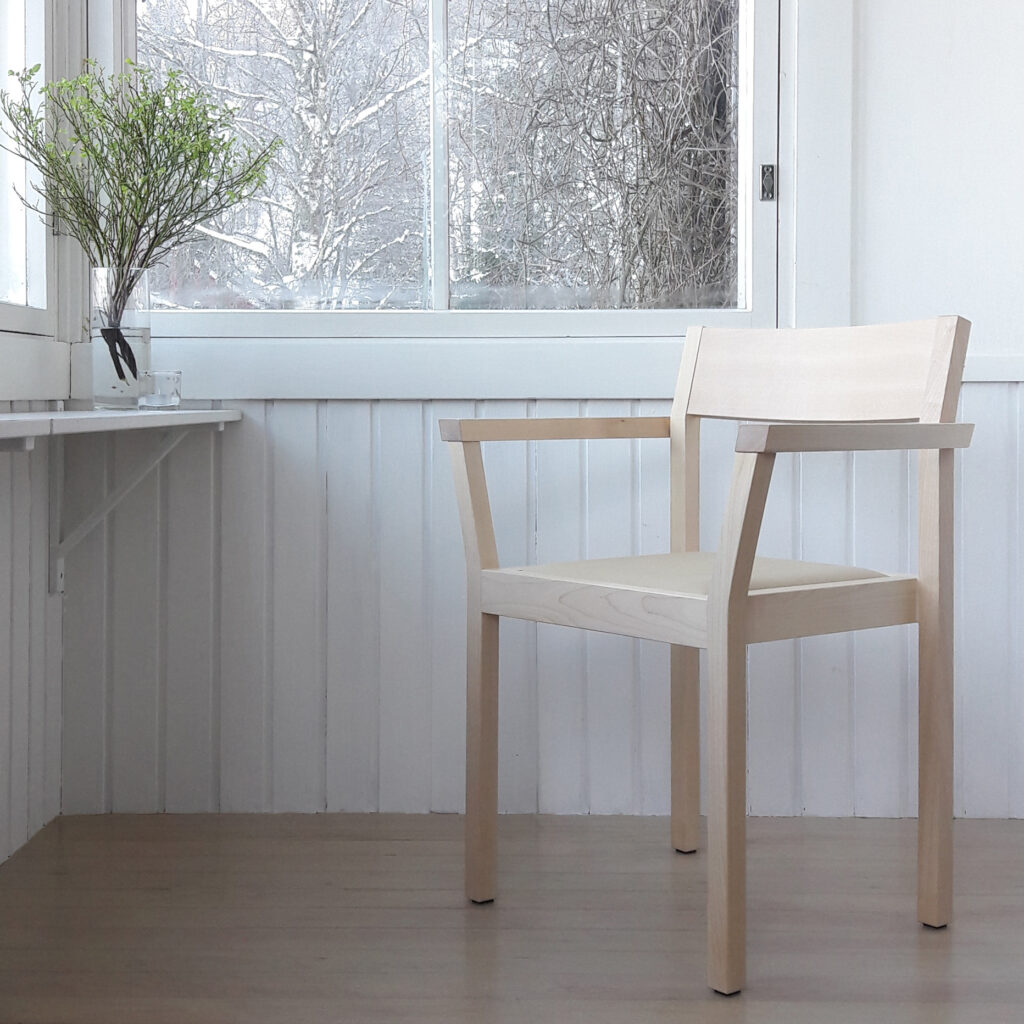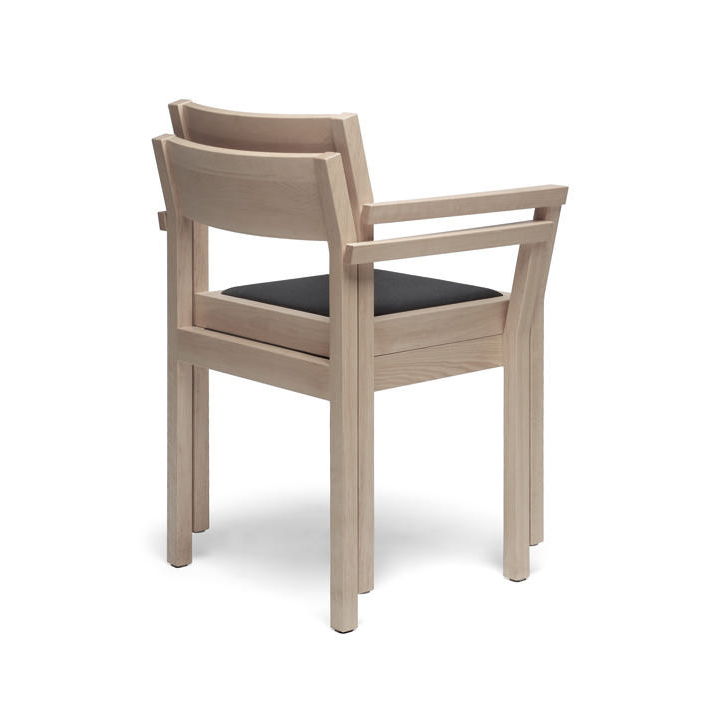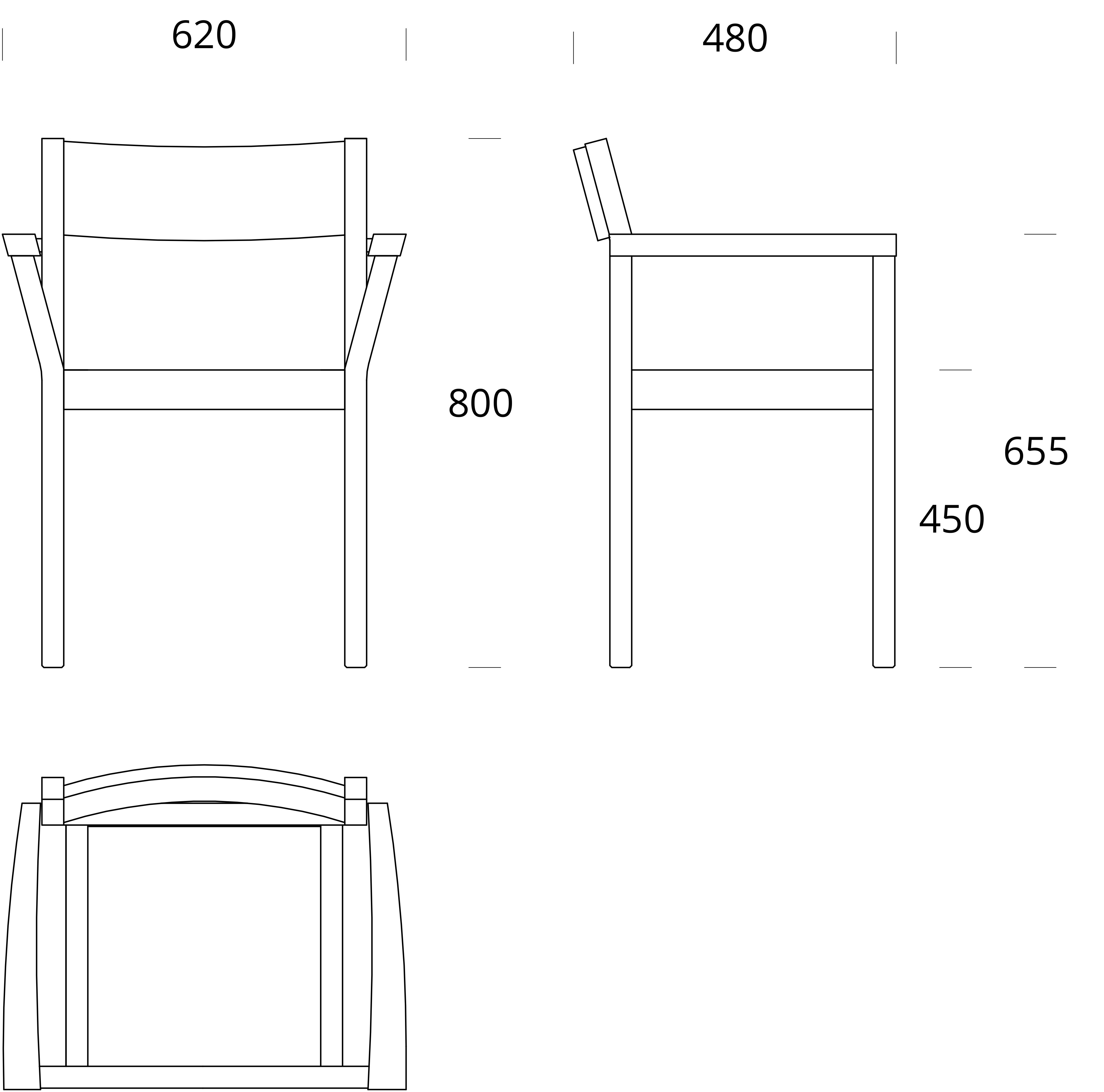 COLLECTION: PERIFERIA
Kari Virtanen, the founder of Nikari, developed the Periferia products throughout the last 50 years for different needs. The surfaces bring out the beautiful, unique characteristics of solid wood, and the products fit equally well in classic and contemporary interiors.
See all: Periferia