PERCH STOOL
design Wesley Walters & Salla Luhtasela
2016
The Perch stool got its inspiration from a very round, solid wooden doorknob in Helsinki. The young designers participated in the Finnish Design Shop Design competition, FDS Awards, and won the first prize with their light stool. 
The counter height Perch fits well to kitchen as well as waiting areas or bars.
Available version are oak, black stained oak and grey painted birch.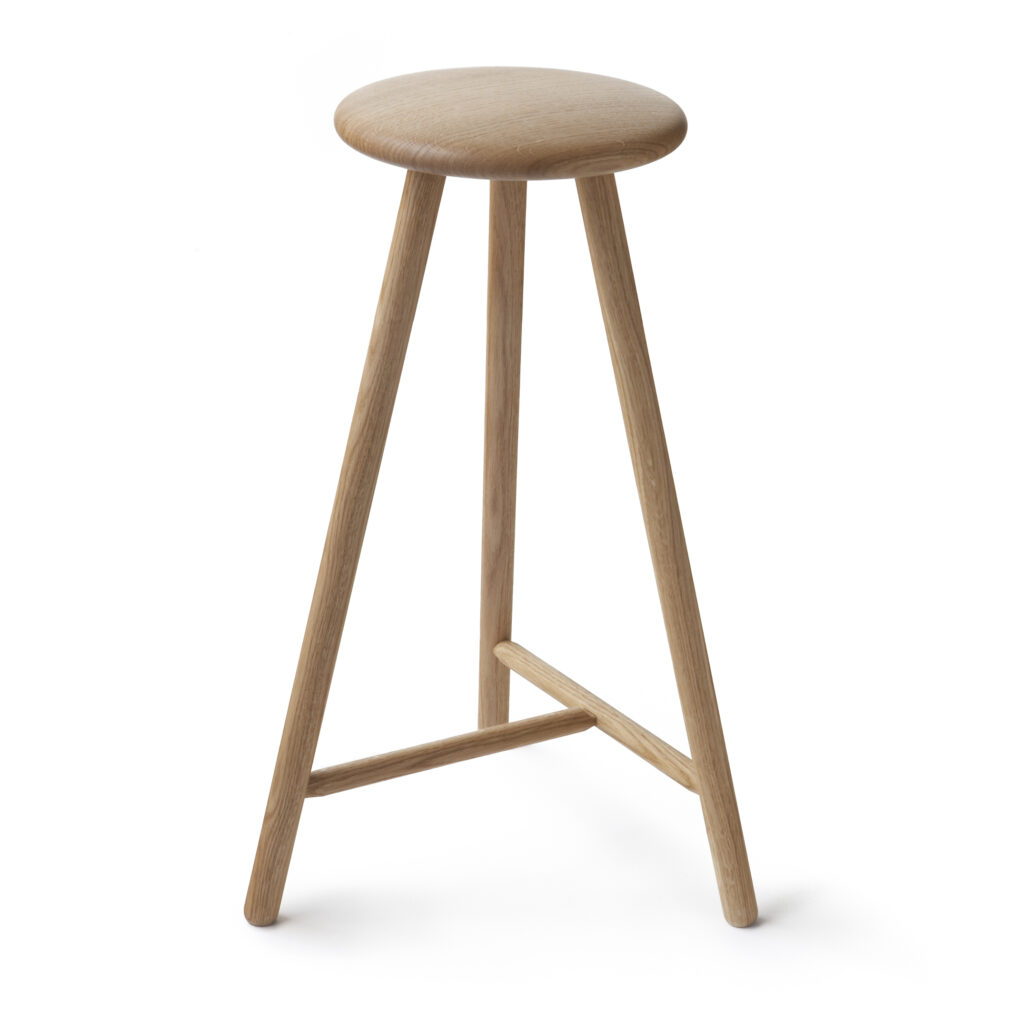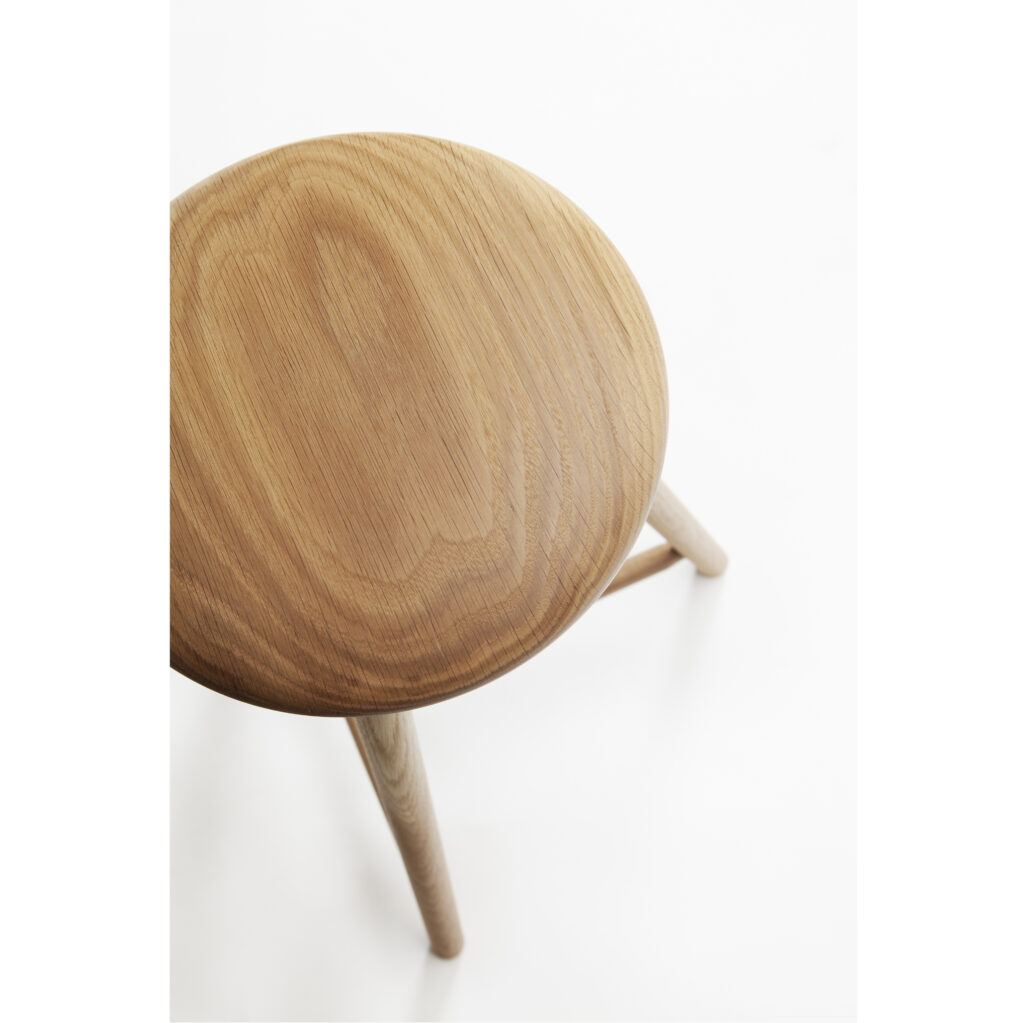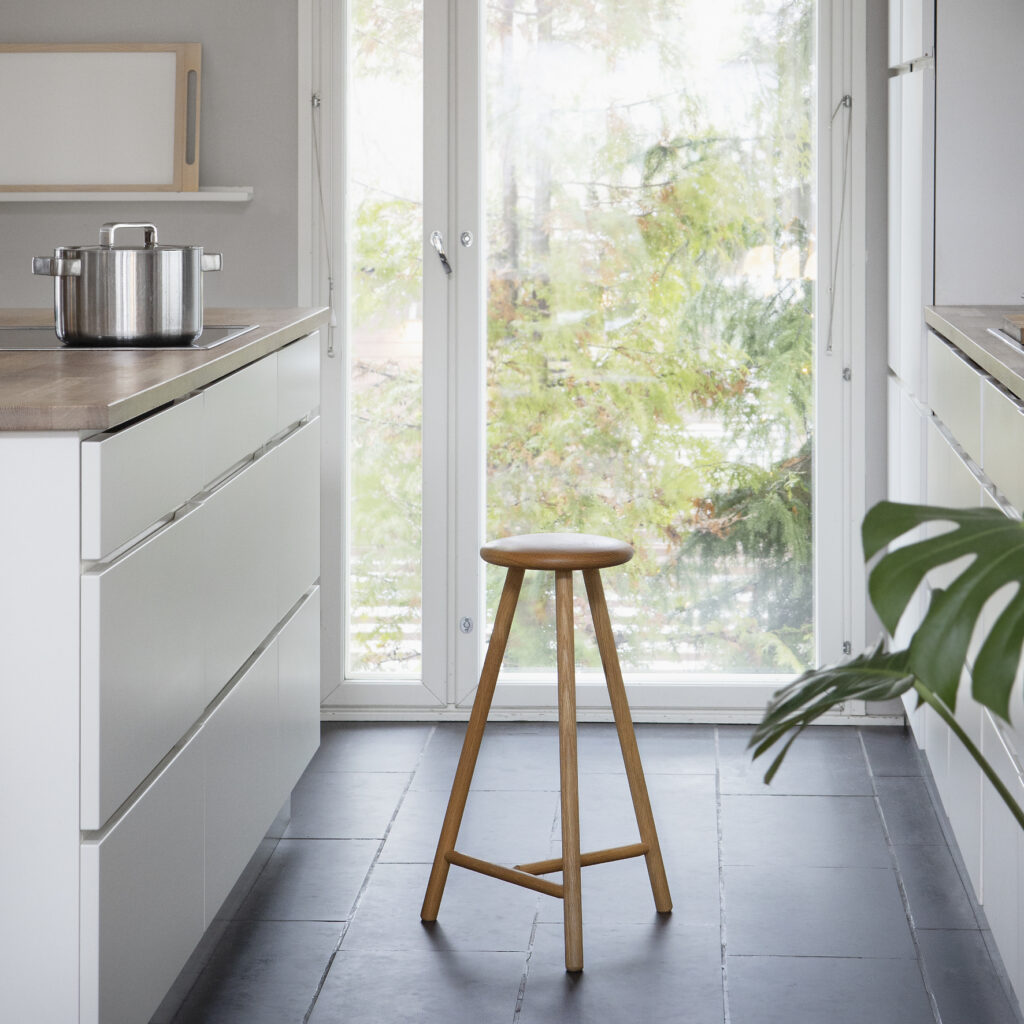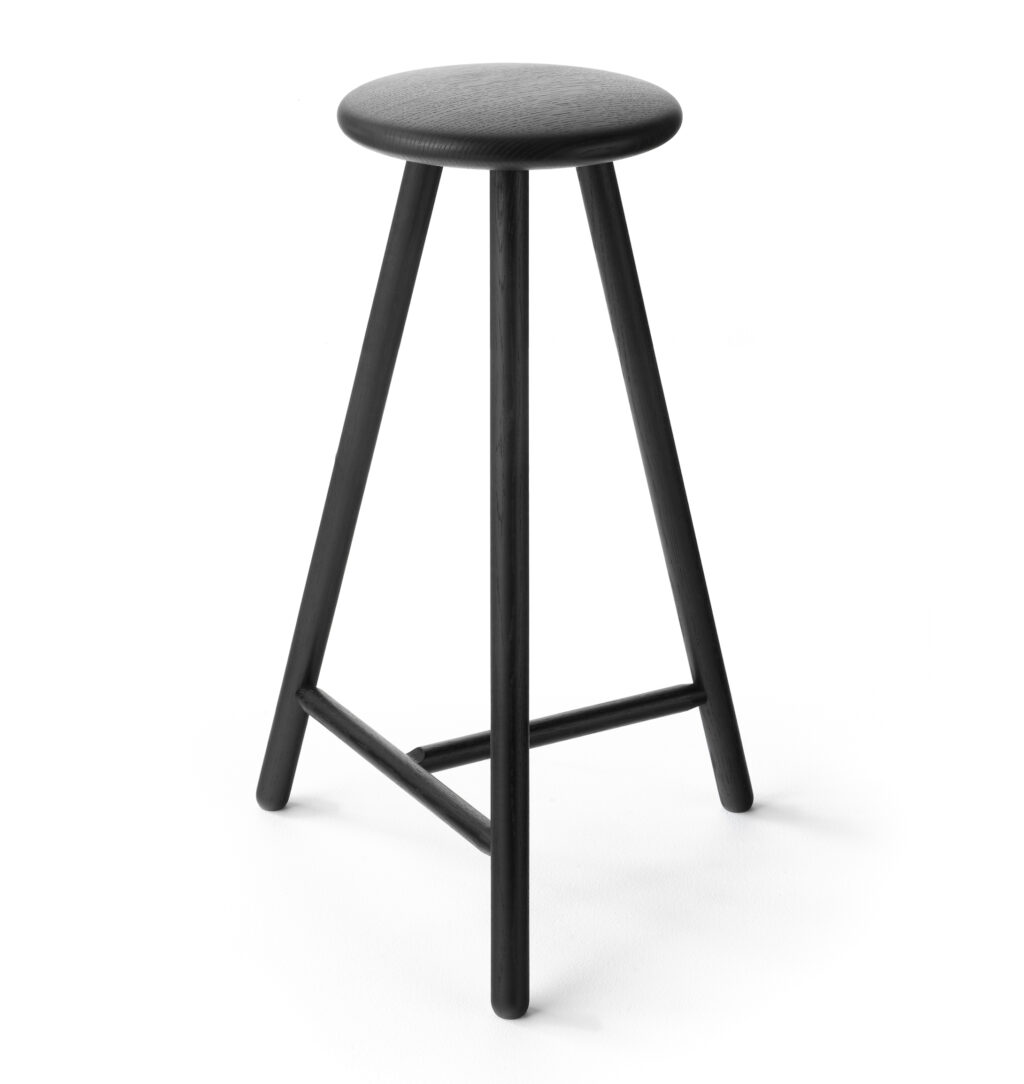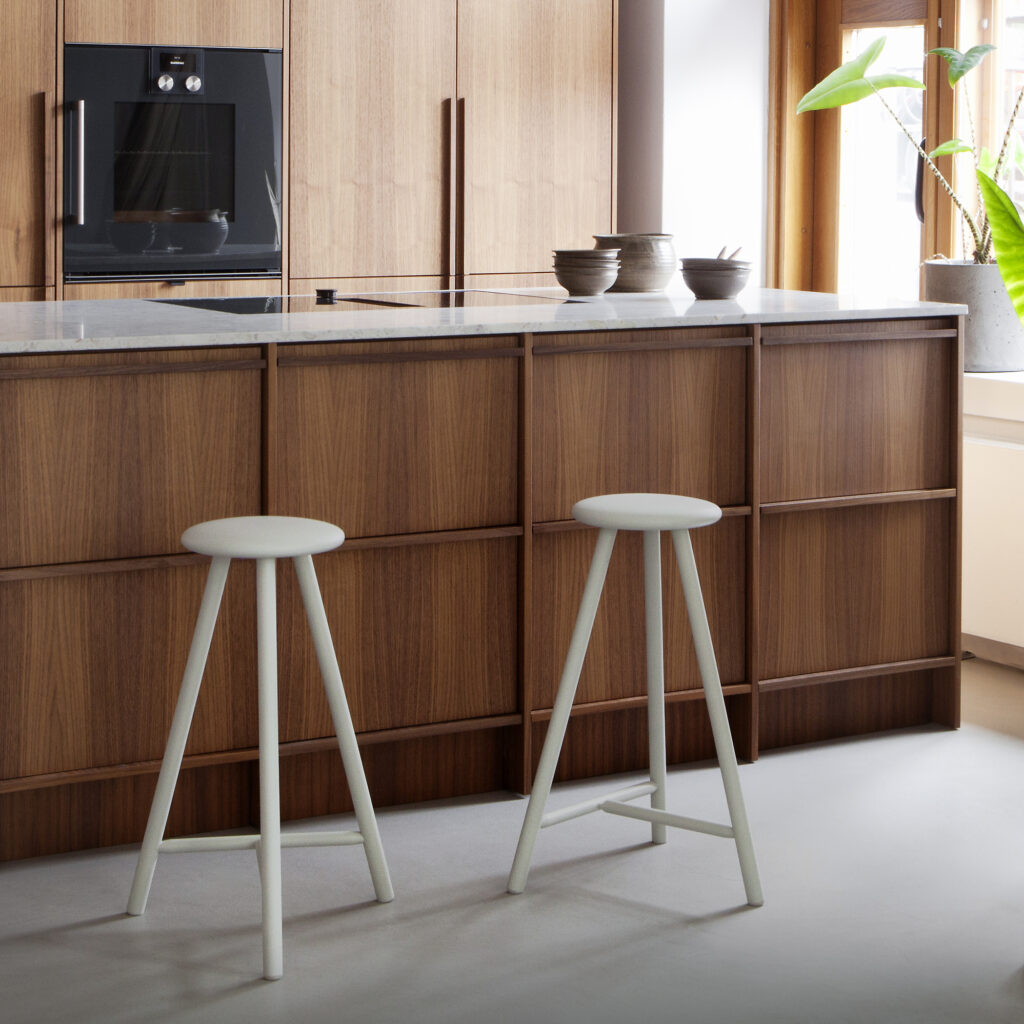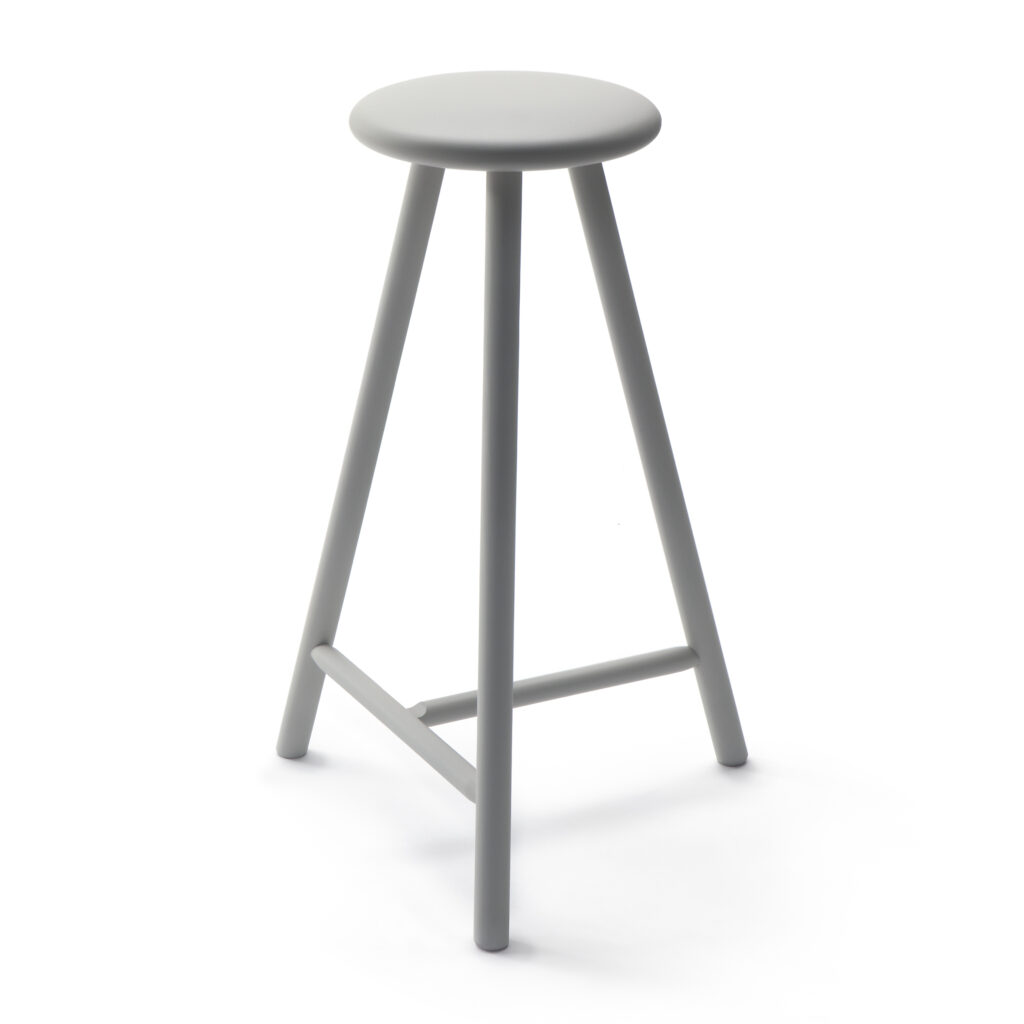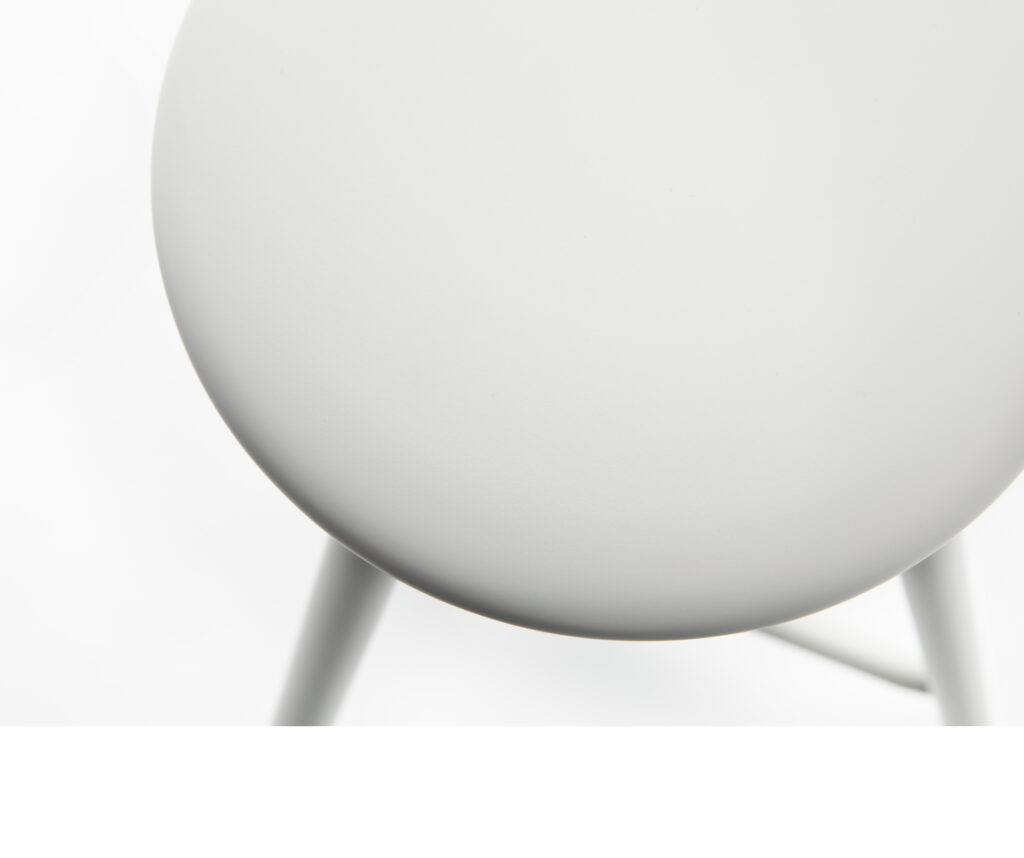 MATERIALS
Oak
SURFACE FINISH
Natural wood oil 
Black stain 
Grey lacquer (birch)
DIMENSIONS
Width 370 mm
Depth 410 mm
Height 630 mm
OTHER INFORMATION
Also available Perch High (height 750mm).
DOWNLOAD MATERIAL
Material Bank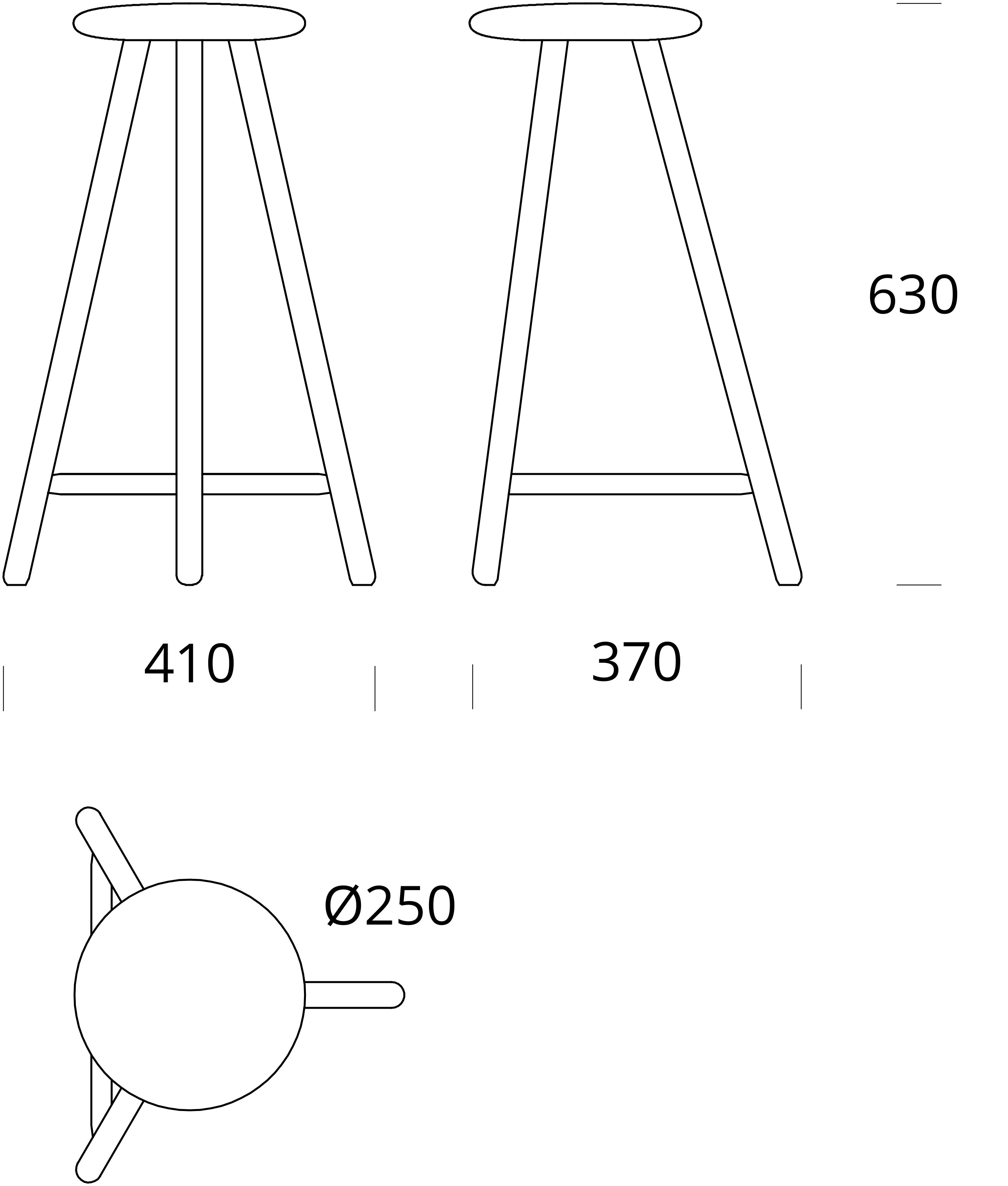 COLLECTION: LINEA
The Linea collection includes soft, organic forms and upholstered products with round legs. Every piece of furniture is made keeping in mind the furniture making tradition of Finland and the joinery developed throughout the years at the Nikari studio workshop.
See all: Linea collection