Akademia Armrest
The Akademia chair series grows, now including a version with armrests.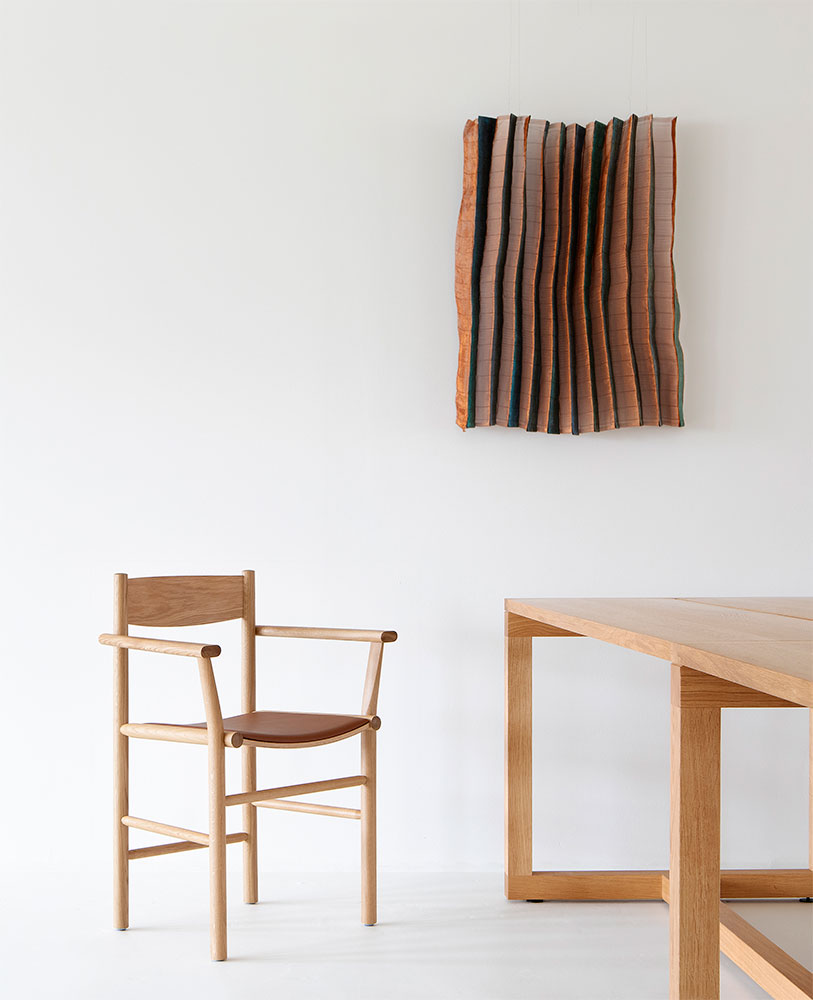 Launched in 2019, the Akademia chair provides versatile seating that effortlessly slips into a dining room, meeting room or even a lobby — equally at home in private and public spaces. Featuring a quiet, natural aesthetic, Akademia fits into a wide variety of different interior styles. The well-proportioned and soft-lined Akademia has always offered a comfortable sitting position, even for the longest dinner party; now, the new version with armrests provides even more comfort.
"It was a challenge adding elements to such a simple typology, but we think the final result speaks the same language as the original Akademia while having its own unique presence in space."
For the Akademia chair, the designers Wesley Walters and Salla Luhtasela, combined inspiration from the Finnish craftsmanship heritage, the stripped-down look of the American Shaker style and the Japanese design tradition. The end result is an archetypal chair shape, a sleek yet sturdy piece of furniture. Made from molded plywood in ash or oak, the chair was originally the result of Walters's Master's thesis work. Further development continued after the launch of the first version and now, three years later, the product family is growing through a careful extension of its original design.
"It was a challenge adding elements to such a simple typology, but we think the final result speaks the same language as the original Akademia while having its own unique presence in space," Walters and Luhtasela are happy to report. They continue: "most importantly, aside from its unique form, the ample, curved armrests make it a supremely comfortable chair to sit in."